Ellicott City, MD – The clocks have sprung forward, but the jet black sky of a mid-March morning casts a frosted glaze over everything with a cruel 33 degrees. Despite this looming cold the team at Buoyant Technologies gathers every Monday morning at 7 a.m. to learn. Their instructor? President of Buoyant Technologies, Jason Fiegel.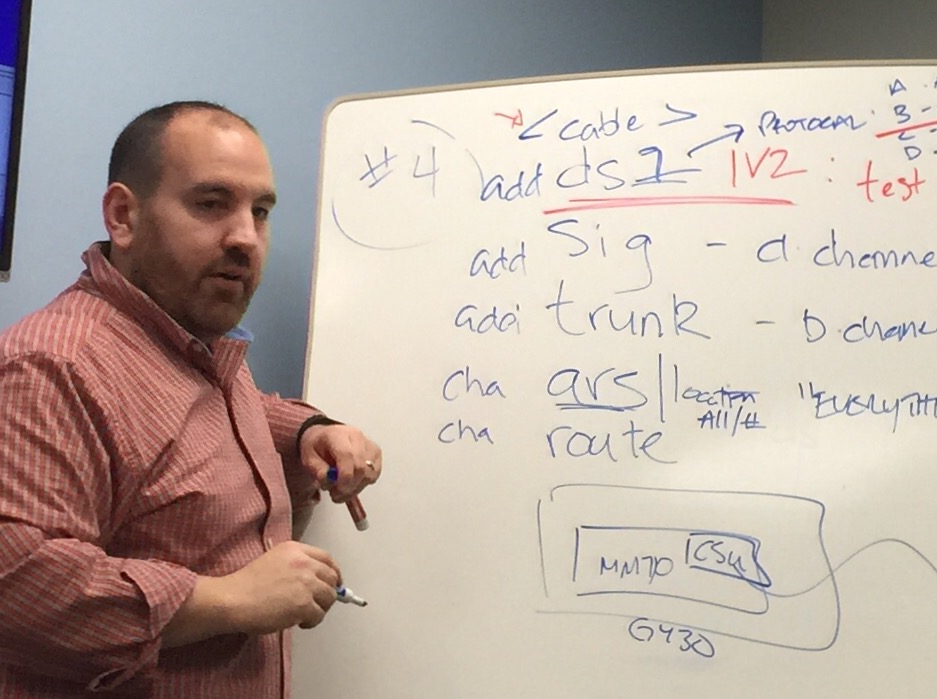 Jason wishes them all good morning and introduces the new week by asking, "Welcome to our perpetual training. We talk about what you want. You're the customer for our internal training. What are we going to talk about today?" The topic du jour? Mastery of Avaya EC500 technology. Today, over 50 Buoyant Technologies domestic and international agents gather in their new office suite or through GoTo Meeting to enhance their ability to service their clients. The goal, as stated by Jason, is "on-site, to be seen as more knowledgeable and helpful to our clients."
In 2014, the Buoyant Technologies management team realized that they were growing faster than expected. This accelerated growth rate resulted in hiring a variety of talent and experience. It was necessary to open the lines of communication and identify where everyone stood across that spectrum of experience. These "perpetual training" sessions are leveraged to create a stronger sense of peer-to-peer learning, network administration skills, installation skills, and overall product knowledge. And it's working.
Jason asks, "Who knows what a T1 crossover pigtail is?" Half the room raises their hand, the other half is ready to learn. "That's your homework. Who's going to review this and present it to the group next week?" Brian volunteers. These hot potato homework assignments are bookended with in-class exercises reviewing topics that parallel "How do you find out if a client has…." Brian Kotowicz, a tenured systems technician, shared that "This training is huge. I worked in the industry for 10 years and learned some of this out of order, or on-site. To have this resource for some of our newer teammates is incredible. They are really benefiting from this."
The purpose of this dedicated learning is to ensure that all BTI employees bring consistent and significant value and expertise to their clients. So, if you join the BTI team and you're not a morning person, you might want to add a shot of espresso to your latte grandé. Class is in session!